An online brochure that increases appointments
Stella is the largest e-bike specialist in the Netherlands. Stella has national coverage of e-bike test centers where e-bike buyers can always go for a no-obligation test ride or maintenance on your Stella. With a unique service concept at home or at work, Stella distinguishes itself in the market. The (online) brochure request is an important moment to get to know new customers and convince them to make an appointment.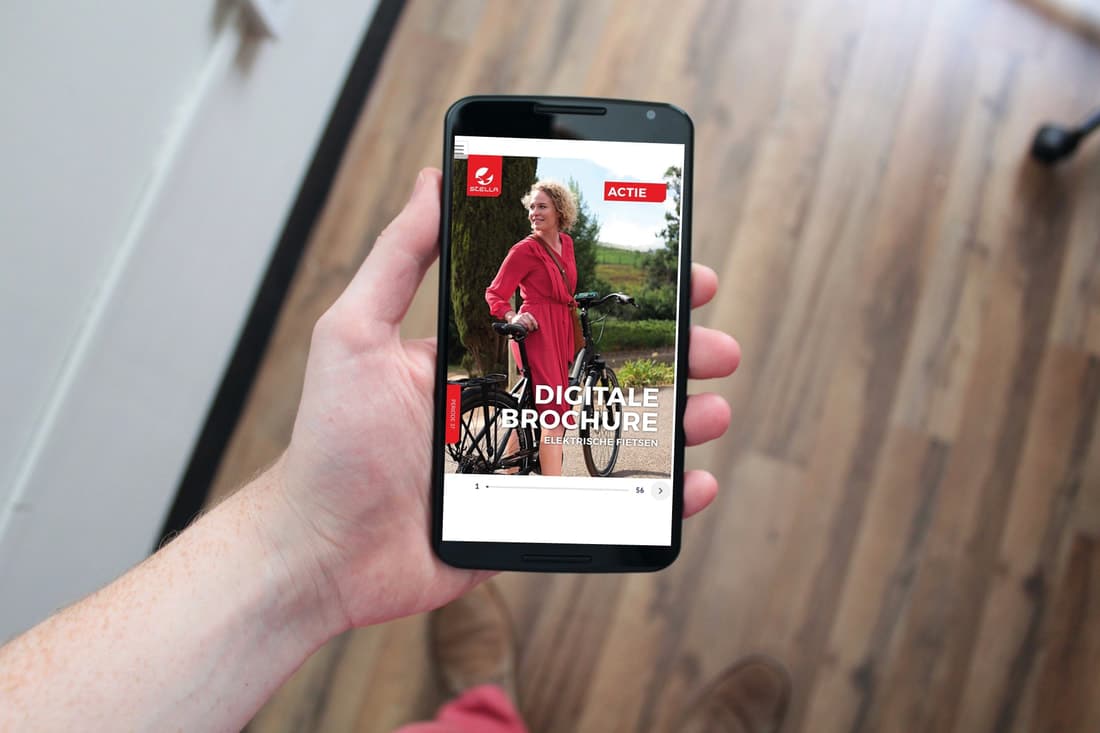 Getting maximum return from the online brochure.
Stella's online brochure is frequently used to discover its range of bicycles. To make an appointment in one of the test centers based on that or not. Stella always used the brochure that was also physically printed to display online. In collaboration with WePublish, Stella has developed an online version of the brochure. 
Stella's online brochure was extensively analyzed for reading behavior online. How do readers navigate through the 60-plus page brochure. On which devices are they read the most and what information is read the most. These insights resulted in advice on the design of the online brochure. Taking into account navigation within the brochure and layout changes that should provide a lot of improvement, especially on mobile.