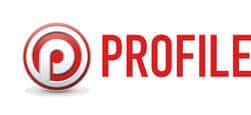 Profile tires and maintenance is an all-round car service company. The head office works to increase the number of appointments at the branches. With 154 branches there is always a garage nearby. Online you can make an appointment at Profile, then it is very relevant as a visitor being to know where a garage is nearby. To be able to approach visitors and existing customers personally, Profile has been collecting information for some time using a data management platform. Both the brochure and the website track visitor behavior anonymously.
Increase the number of online appointments by making smart use of the information collected.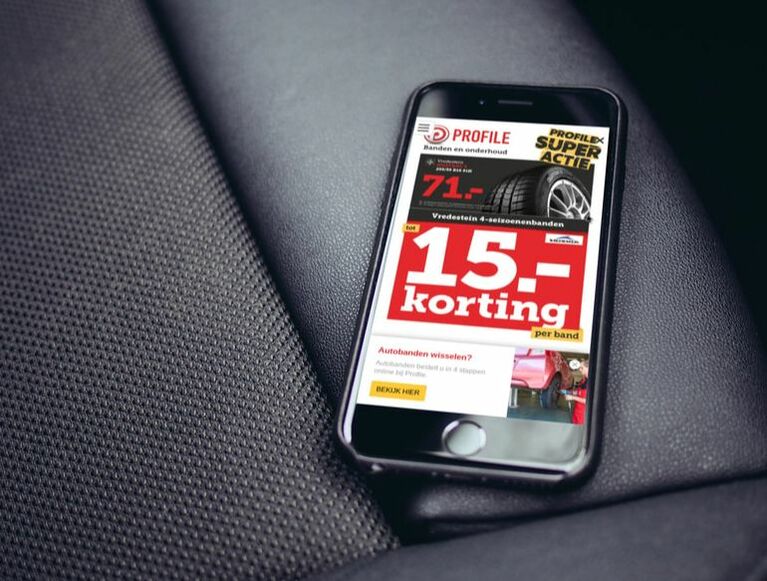 Since the location of a branch is one of the most determining factors for customers to go to a garage, it was decided that geographic targeting would be an important pillar. To measure the effect of geographic targeting, Profile started with 5 garages in 5 different cities. A visitor is recommended a garage if he or she visits the website is within a 10-kilometer radius of the nearest service center.

For visitors who are not within 10 kilometers of a branch, content served based on information Profile previously collected. On the website www.profile.nl, it is possible to enter your car's license plate number. By doing so, a car owner receives a recommendation for tires that match the brand of car.

To display the content in as many places as possible, we used so-called boxes. A content block which appears across the website or folder.

From the top 5 garages and top 5 car brands, we have made variations. If a user owns a Volkswagen and is within a 10 kilometer radius of the Eindhoven location, he or she will see the box below. The same goes for a user who has a Renault and is within a 10 kilometer radius of the Amsterdam-Duivendrecht branch. They will then see this box below.

The boxes are visible in both Profile's online brochure and Profile's Web site.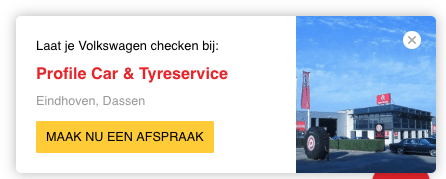 After 30 days, the results are very good. Personalized content increases the conversion rate compared to no personalized content. But when combined with geographic targeting, the conversion rate increases further.   
Conversion rate with personalized content 
With personal content & geographic content