More sales and reach with the Dynamic Grid
The online flyer is a stand-alone channel. To attract shoppers to (online) stores, the online leaflet offers many opportunities. The next step is the Dynamic Grid. With the Dynamic Grid you can always be visible with an online flyer, without creating a flyer every week. Publish your generated pages quickly on both your own website and Folders.nl.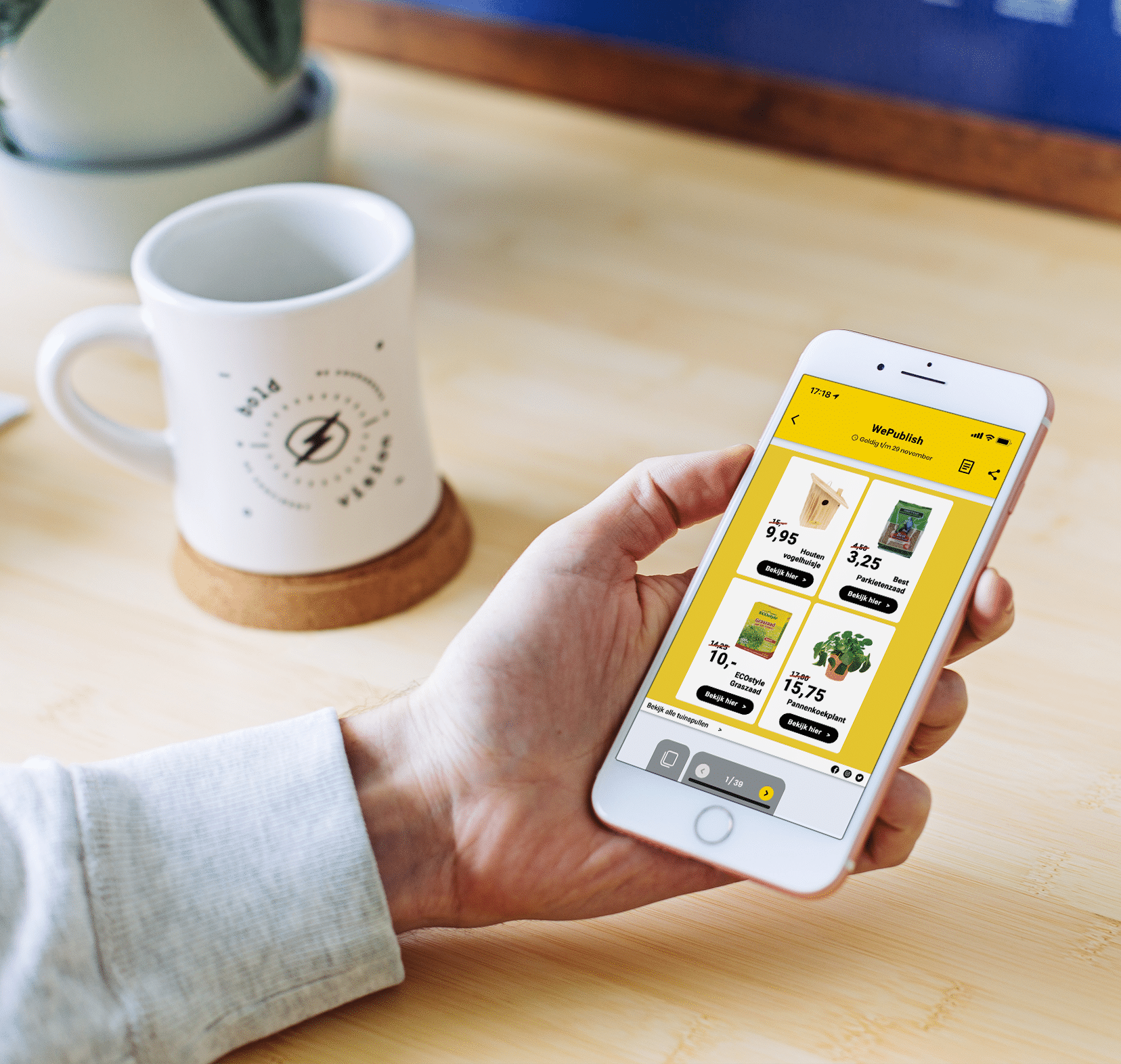 Smart solutions for a dynamic world
Flyers are a unique representation of your brand. In the Dynamic Grid, there are many opportunities to make your own brand clearly visible. Adding your corporate identity elements and custom images atmosphere help your brand stand out. With the Dynamic Grid you also quickly adjust products and if they are out of stock in stores. You don't have to recreate the flyer to do that.
Want to go one step further and have products displayed when they are most relevant? Based on the weather and / or orientation behavior of shoppers, the Dynamic Grid offers a solution to really dynamically show products when shoppers in the Netherlands are in the market for them. Products and offers at the most relevant time to Dutch shoppers is going to increase sales.