A doubling of St. Nicholas books by 2020
Last year 2x as many toy flyers were uploaded on Folders.co.uk. Whereas last year there were 11 toy leaflets online on the platform, this year no less than 22 toy books went live. Overall, Folders.nl also saw a sharp increase in the number of leaflets uploaded on the platform in November. Compared to November 2019, this was an increase of 144% in online flyers on the platform!

Also always able to view all brochures online? Then download our app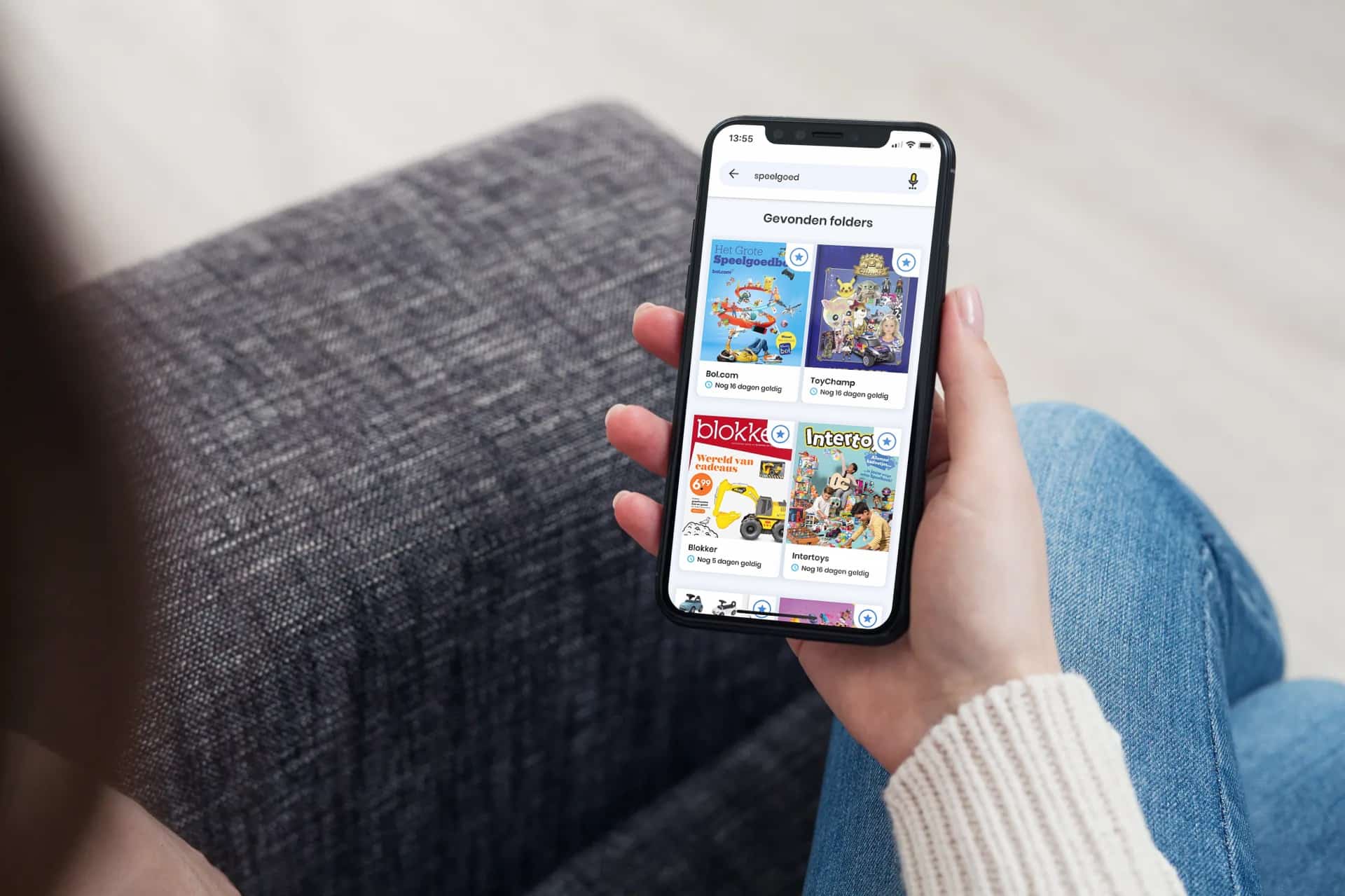 Rather looking for St. Nicholas gifts
Consumers also started orienting for St. Nicholas gifts almost a month earlier this year. In 2019, searches began on Oct. 15. Last year, this was over 3 weeks earlier on Sept. 27!
However, most toy books this year only went live between Oct. 14 & 26.
Sunday, November 15 was the highest spike in Sinterklaas flyers viewed on the platform. Also, throughout the Sinterklaas period, more than 54% clicked on toy in the leaflets than average.
The average reading time of the toy books was between 2 & 9 minutes. With the books going towards 8 minutes, we also see that the CTR and engagement is much higher.
Last year there were 2 extreme outliers
LEGO - +163% increase in searches
Playstation - + 295% increase in searches
The top 5 best toy books based on brochure reviews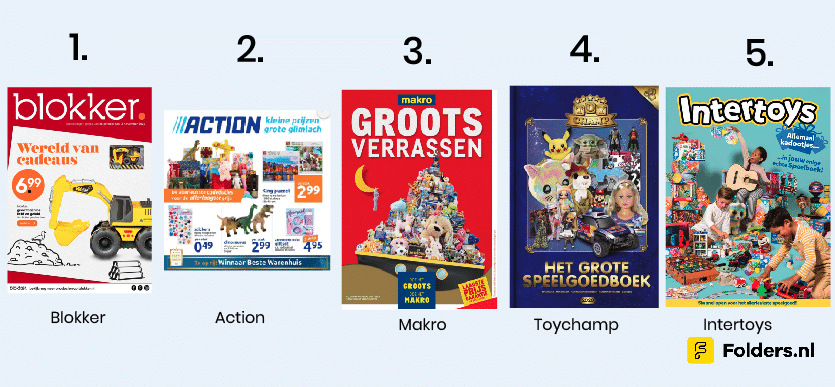 The top 5 best toy books based on CTR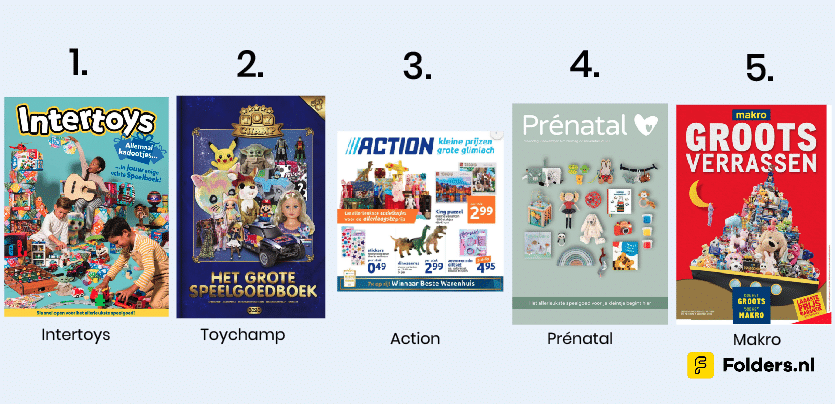 Wondering what your toy flyer should look like next year and when to publish it? Then take contact us!