The print advertising flyer is under more and more pressure due to high costs. In contrast, the digital advertising flyer can generate reach every week and can be used efficiently and flexibly. Blokker recently digitized and automatically distributed the digital advertising flyer every week.
By releasing a digital advertising brochure every week, Blokker maximizes its digital reach. The process is automated and cost-efficient. In short; Blokker maximizes the return of the digital advertising brochure.
Digitizing advertising brochure layout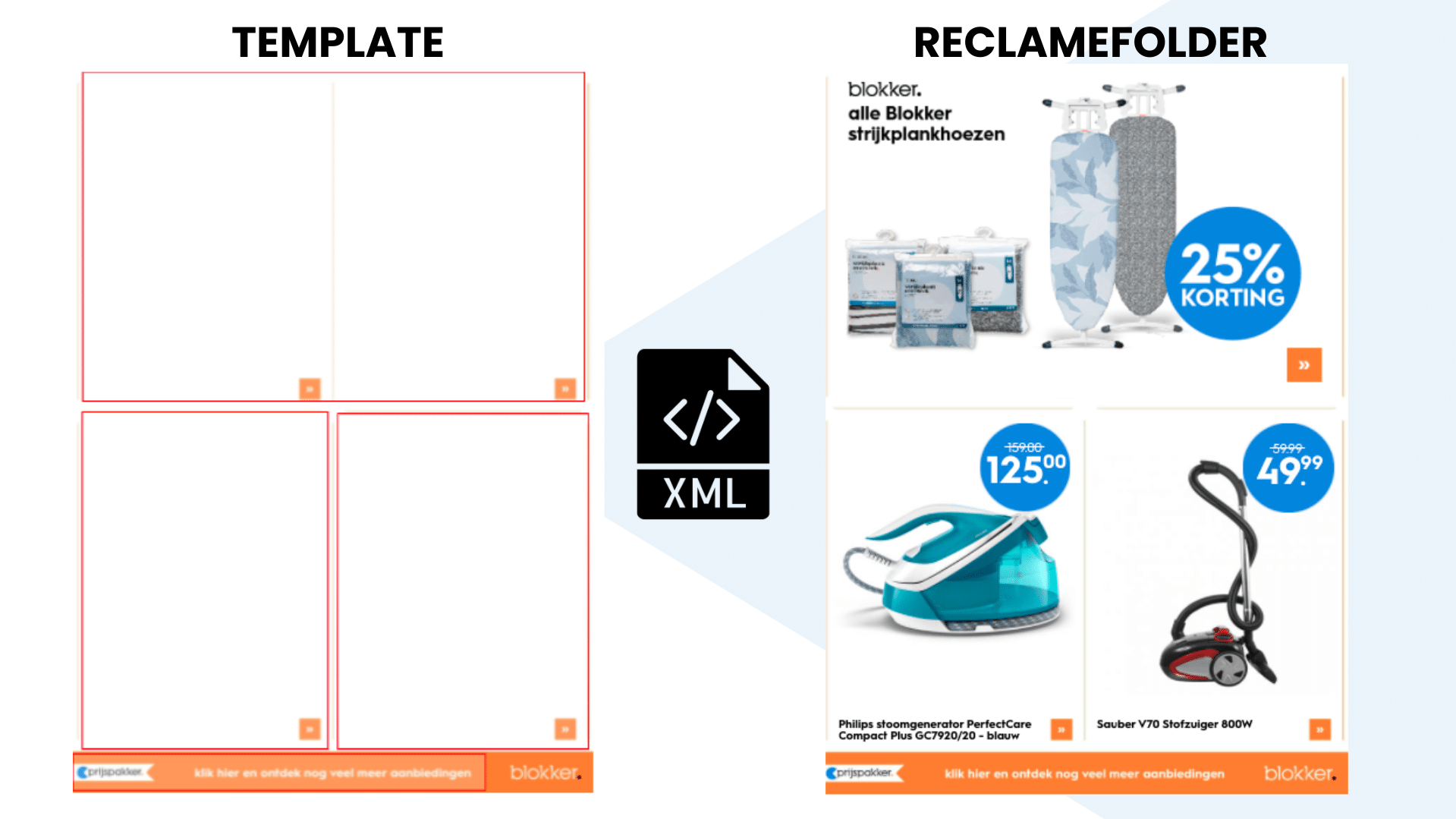 To automatically generate an advertising flyer, Blokker created a feed in cooperation with WePublish. This feed contains all width discounts as well as all single product offers per week. Blokker links this feed to the Dynamic Grid module of WePublish.
In addition to the feed, Blokker, in collaboration with WePublish and Bureau Mirage, created a template in which individual products and group discounts can be mixed together for a good variety of pages. The order of promotions is also indicated through the feed, filling a folder each week in an order that is predetermined.
Distribute from 1 central point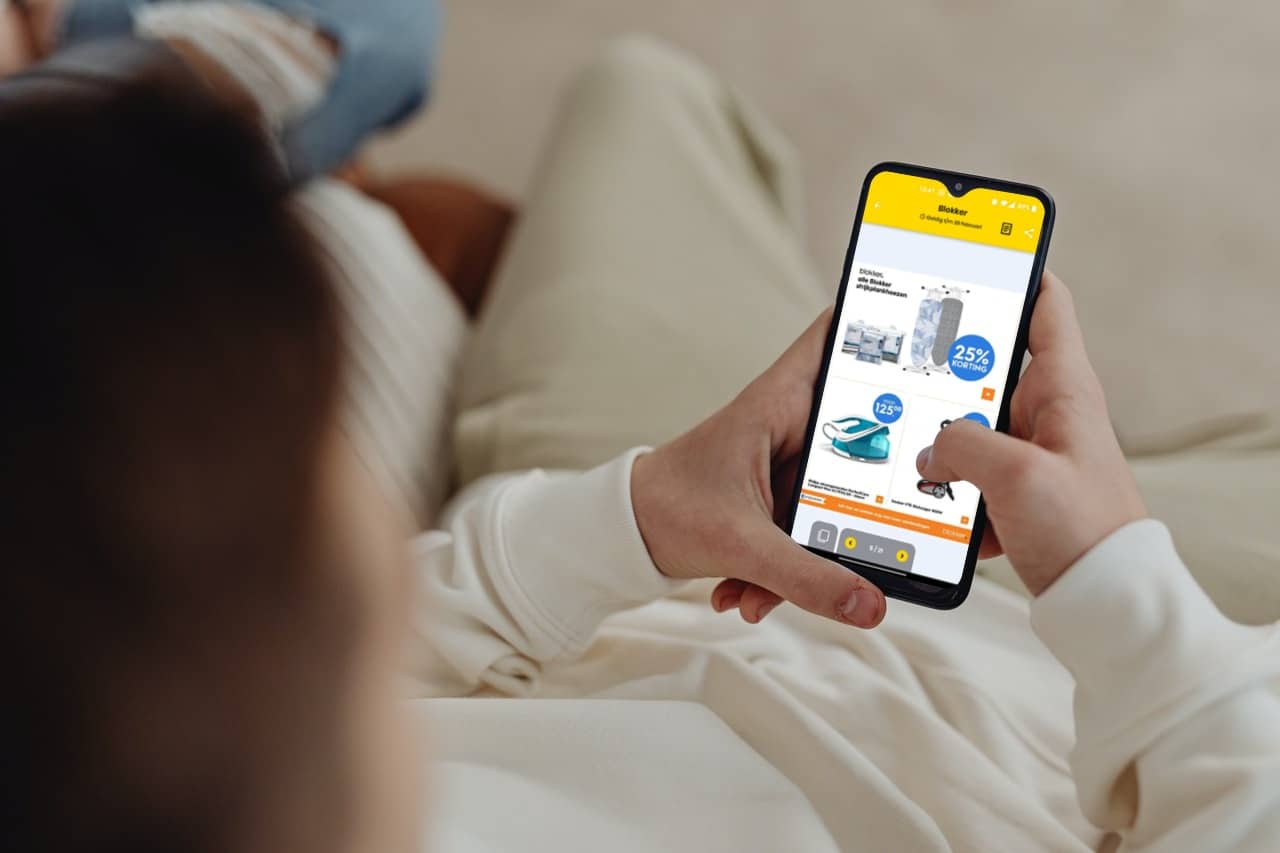 The automatically created advertising folder is distributed from WePublish's Folder Management Platform directly to Reclamefolder.nl, Folders.nl, Allefolders.nl and the Blokker website. This makes distribution fast and efficient.
In addition, Blokker remains flexible, because when prices change or products run out of stock, the advertising flyer can be quickly adjusted on Blokker.nl and other collection sites. The time-to-market of this digital advertising brochure is therefore many times shorter than a normal digital advertising brochure, let alone a print advertising brochure.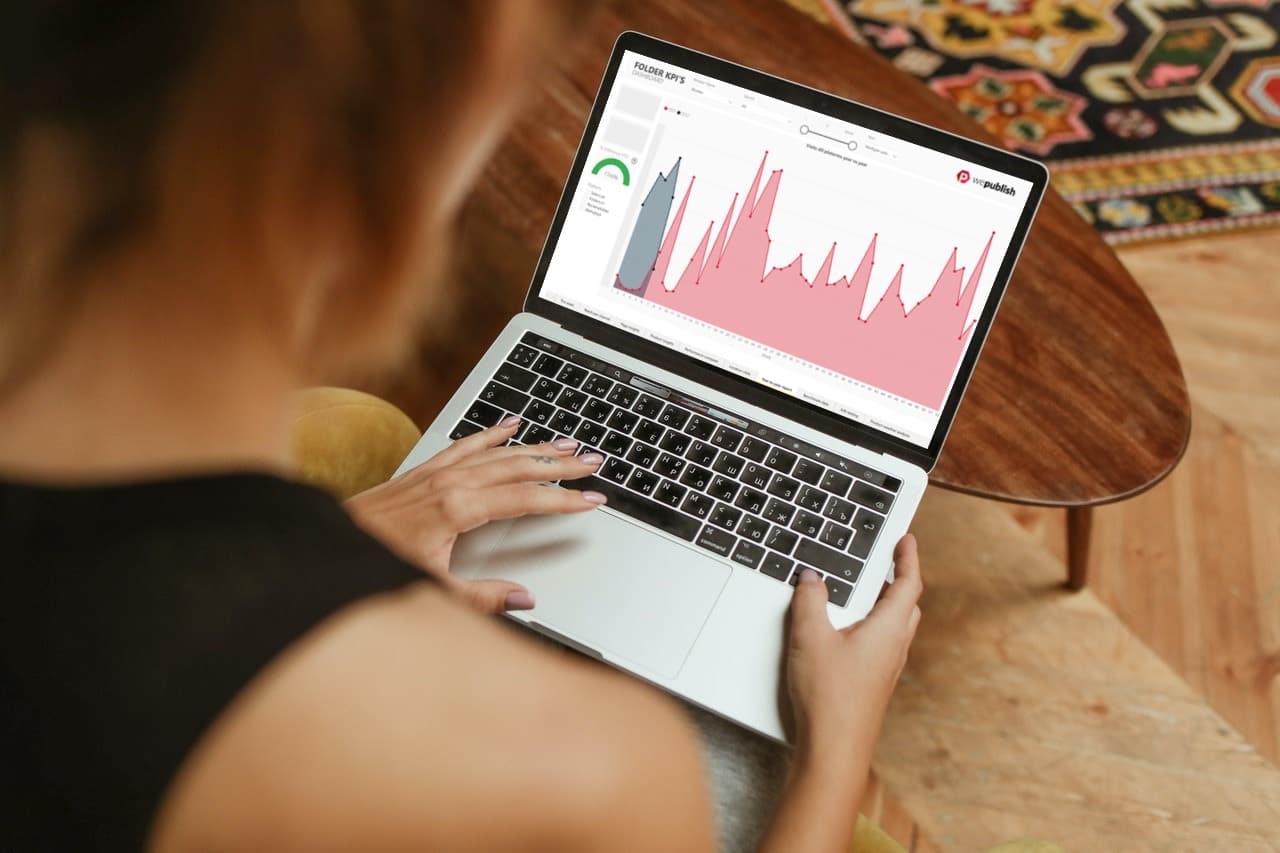 With this efficient advertising brochure distribution, Blokker can further optimize. A digital advertising flyer is intellligent and returns insights.
With reach insights from the major collection sites in 1 dashboard, Blokker analyzes the effect on reach. But it also analyzes advertising flyer pages to find out how many more pages could be used to increase conversion and store visits.
Learn more about how cost-effective a Dynamic Grid folder can be for you, please get in touch.