HOW GAMMA KNOWS THAT AN ONLINE DIRECTORY GRID PAYS OFF?
Formatting a leaflet costs time and money. It is easy to place the leaflet, formatted for physical distribution, online as well. However, evidence is piling up that this costs the retailer money. For GAMMA, there were several reasons to create a grid specifically for the online leaflet:
The digital leaflet is separately a tool in the marketing mix
Online reading experience is totally different from offline
The ROI of webshop conversions alone is already very high
The digital folder will become more important in the future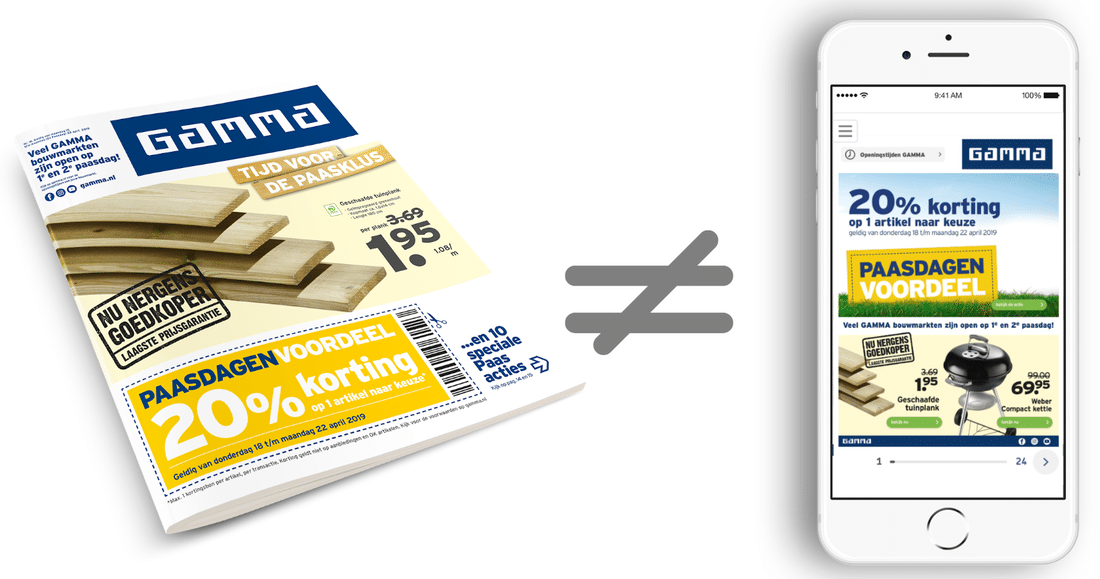 1. WHAT ARE THE ACHIEVEMENTS NOW?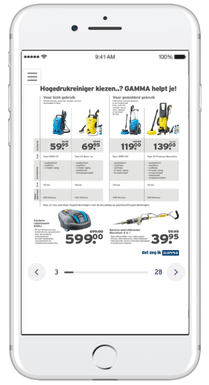 In order to do an effect measurement, it is important to know what the current result of the digital leaflet is. In the first weeks, the traffic and turnover in the web shop was measured how much the digital leaflet generates. No changes in the layout, but links in the leaflet were used to measure the traffic and conversion in and to the webshop. ‍
How does the layout of the digital leaflet differ from the physical version? The reading experience in a digital leaflet is much more volatile than in the physical version. Therefore, it is important to be able to see at a glance what offers are on a page. It is also very important that the space on a mobile screen, tablet screen and laptop are well used. Therefore, GAMMA made the following choices for a digital folder grid:
Different format, suitable for mobile
Only from & for price and title of product
1 product image per listing
CTA buttons
Deletion of small texts
Footer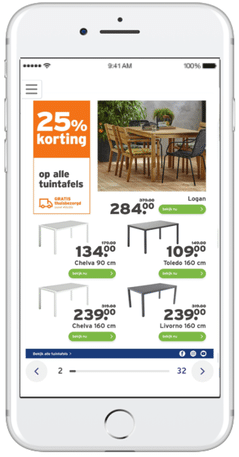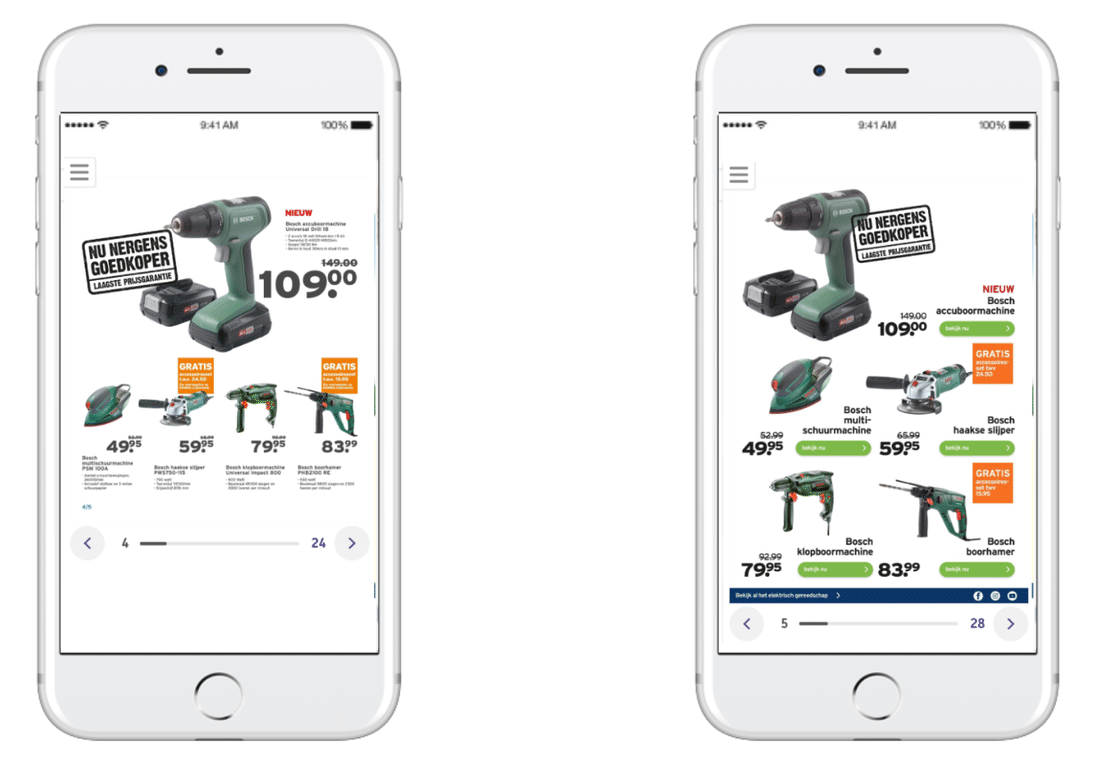 Several weeks of A/B testing occurred during the measurement period. During an A/B test, the optimized version and the non-optimized version are put live at the same time. This way there is a pure comparison in the performance of both versions. The contents of the folders are the same and therefore do not cause a difference in performance. 
After several A/B tests and measurements, GAMMA was able to take stock. During the evaluation, the conversion figures in the webshop were put next to the performance of the digital leaflets. In this way, a monetary value of the money generated was calculated. This made the business case for creating a special grid for the digital leaflet.